FTI announces the publication of its 2nd Year Report, available now online in pdf form! Email us (info@fambultok.org) to request a hard copy.
'There is no peace without genuine reconciliation"
….says Deputy America Ambassador.
Glen Fedzer, Deputy American Ambassador to Sierra Leone, says nations will not know peace unless through genuine reconciliation.  Mr. Fedzer was speaking at the launch of Fambul Tok International second annual report in Freetown March 30.
According to Fedzer, those factors that led to war such as unemployment, corruption and poverty are still evident in Sierra Leone. He said not just the building of bridges or infrastructures will sustain peace but efforts must be made to change the lives of the people, adding that it is through community reconciliation.
Fedzer went on to state that reconciliation should be Sierrra Leonean driven, stressing that it does not come from outside. He noted that Fambul Tok is doing a lot to heal victims of the terrible war by bring them together.
Chairman of the occasion, Paramount Chief of Kongbora chiefdom, Alfred Banya, said Fambul Tok belongs to the people. He said the Truth and Reconciliation Commission and the Special Court are no longer in existence but there are still gaps to be filled through cultural and traditional means. He mentioned that Fambul Tok started in Kailahun two years ago but now its presence is felt in Moyamba, Kono and recently in Koinadugu.
Paramount chief Gondor, from Upper Bambara chiefdom in Kailahun district,  also underscored the efforts of Fambul Tok in the country. He urged the government to declare March 23  as a national day for reflection, adding that Fambul Tok is very unique in consolidating the peace in the country.
The second annual report covers key activities of the 2nd year of Fambul Tok, with a special focus on the long term impact of the program as reconciled communities begin to focus on development.
Fambul Tok International joined the people of Koinadugu District to commemorate March 23, the day the civil war started in Sierra Leone. The communities and Fambul Tok have been advocating to the government to mark this day as a National  Day of Reflection and Healing. This day also marks Fambul Tok's  second anniversary. Two years already!!!
The people of Koinadugu village, where the district name originates from (Koina means groundhog and dugu means land) came out in large numbers, over 2,000. People came from the surrounding villages, over 10 km away, to witness the event and partake in the first healing ceremony. They welcomed each other with traditional songs and dances, a practice that had been lost due to the war.
That night, March 22nd, over 15 victims came forward to testify.  Many of the testifers were women, and their stories from the war included being raped or witnessing their husbands been killed. The offenders also came forward to confess and apologize for the atrocities they committed.
In speaking of his time as a rebel fighter, one perpetrator remarked, "I did not join the rebel movement on my own volition. I was given cocaine and other forms of drugs to commit the atrocities, I was a little boy then."
Throughout the night, victims were accepting the apologies of the offenders, often saying they were doing so in the interest of peace and reconciliation. Fermusu, one of the victims, said, "They are our brothers and there is no bad bush to throw away those that hurt us. The only option is to forgive them and accept them in our communities."
The following day, March 23rd,  Fambul Tok and community representatives held a press conference for the second year anniversary , which was chaired by Paramount Chief Alfred Banya from Moyamba district. Chief Banya, District Chairman for Moyamba District, and other Paramount Chiefs traveled from different parts of Sierra Leone to share their experiences with the people of Koinadugu. Chief Banya urged the people of Koinadugu district to embrace Fambul Tok because it belongs to them and it is the only organisation healing communities after the end of the conflict.
The occasion climaxed with the pouring of libation, followed by a football match, and a late night disco. Kids were allowed too!
PPP News and Events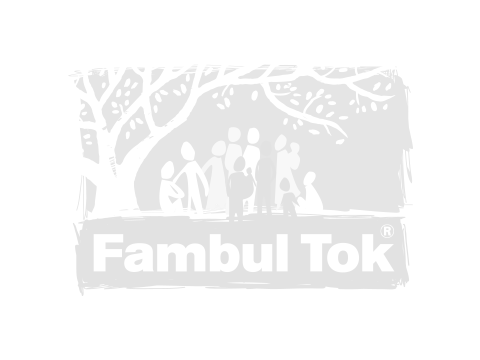 Fambul Tok continues its Never Again Campaign to mark the 30th anniversary of the Sierra Leone civil war with series of media events. The Sierra Leone Broadcasting Corporation (SLBC) hosted Fambul Tok in TV and radio shows. Fambul Tok Abdul Rashid told the Podium host that the campaign was... Read More >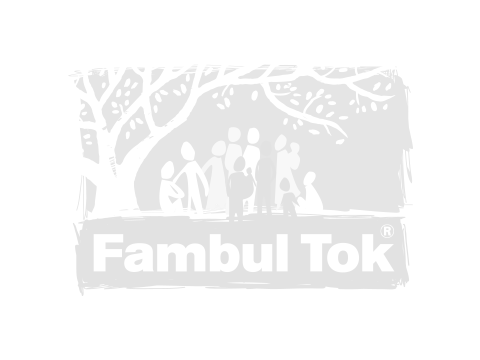 The role of Peace Mothers since its establishment fourteen years ago has been tremendous in Fambul Tok operational districts in the country. Peace Mothers group was initiated due to the fact that women, especially those that faced difficulties during the war were posing questions to Fambul Tok as... Read More >